13 reasons why, the show with the great hype, everyone was talking about Hannah, internet was going crazy about it; so I was like yeah sure I should give it a try and after the last episode I was sitting in front of my computer screen, with a blank mind, a loud HAW HAYE,  and red eyes. The show never promised a happy ending but what I saw was heart breaking and tear jerking. The overall message was great that our little actions can have devastating effects on others lives. But the character of Hannah Baker, who people claim to be very relatable for anyone dealing with mental illness, is a total bull sh*t. And here are all the reasons why👇🏿
Princess complex: 
She was a whiny, sadistic and selfish in nature. When she found out that life was not happening according to her desire she thought of making those tapes, to make all those people feel guilty and hurt them. And killed herself to prove the point. She didn't do anything to correct the rumors when she was alive, she rather committed suicide to put the blame on others, she just wanted to take revenge by making others feel guilty by planning a suicide.
A coward:
Lets just admit that Hannah was not brave enough to stand up for herself, she would've done something to correct those rumors but she decided to kill herself instead and blame others for her death, though it was purely her decision to kill herself not anyone's else. She is not exemplary for others fighting mental illness and bullies.🙄🙄
Alex shooting himself:
All what Hannah did, caused the one of the least guilty people to shoot himself. I am not saying that Alex was an angel, he was a moron but he was not as guilty as others. Maybe he didn't shoot himself, maybe it was Tyler but he did try to drown himself in Bryce's pool.
Blaming Jessica: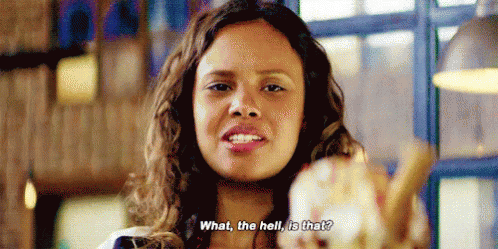 She blamed Jessica for making her kill herself, she said she was a bad friend, but hey Hannah was not a good friend too. She saw Jessica getting raped but didn't do anything to save her, instead she blamed Justin for doing nothing, was she out of her mind? Justin was not a superman, how he could have broken a door? She said she didn't process the whole thing at that time but Hannah could have told Jessica what happened, she didn't tell the police and let Bryce get away, which led to her getting raped as well.
CLAY:
The only person who actually cared about her, was put through hell by her by making him listen to those 11 tapes. She knew he was shy and timid when it came to girls and then at the party when she told him to leave, she knew He Would Leave! she was selfish enough to blame him for leaving her, this tore him apart. Naming him a reason behind her death was just effing annoying. You can actually see the misery on his face but to blame him was just not a good move by Hannah Baker.
The Baker Parents:
And then there are her parents who've lost so much trying to fight a case for their daughter even though they didn't even get an explanation from her, no note, literally she doesn't even care about her parents, who had done nothing but love her.👨‍👩‍👧
The issue that was directed was quite sensitive, it was a dark, twisted series that spoke bluntly on such an issue, and how little things can have tremendous effects, but the way the show has portrayed that is stupid. Nobody is pointing out the consequence of Hannah's tapes. We have a kid who has his life on line and another one with a gun in his hands.  I am not waiting for a season 2. Go watch SKAM to get this stuff out of your head bcoz I did the same.